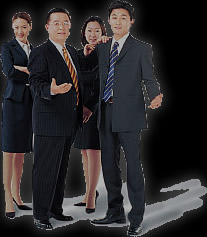 Tianjin Longcheng automobile instrument Co., LTd is established on scientific, develop, sale . Our company is main on the research and develop work of actuator and relative product. It is the special factory in China. And approved Iso9001:2008 International QC system, and made the production, management level promote higher than before. SD series intelligent actuator have been used in power plant,cement, building construction, steel, mineral, oil, chemical, water treatment etc.field, and awarded good reputation by customers.
Our company registered in Beichen district of Tianjin, and set up in 1997, good location. Being the special manufacturer in actuator, our company possess the special person in design, research, develop and upgrade work. At present, the technician of company is over 30% of total staff, belong to scientific enterprise. In additionally, the staff of our factory implement the ISO9001:2000 international QC system, and approved by Great wall (tianjin) in 2005, and approved the ISO9001;2008 international QC standard. Our company possess advanced machine, and possess the actuator test equipment. With the developing of company, extend the market ratio, company pay more attention on hardware and soft environment construction. Meanwhile, select the processing factory and promote the quality. 90% of electrical element is imported from abroad, and work for the quality same as foreign product. Based on the introduce, absorb the product from abroad, some index has excess the foreign index, the main product SD series intelligent actuator , DKJ, DKZ, SKD actuator, ZAZPDFD series electrical operator and servo amplifier etc. And provide special type and non-standard actuator to meet the request. Company trace the latest new technology of abroad, the actuator produced by our factory adopt the french technology, and increase many protective function, such as overcurrent protection; electrical brake; signal protection; and simulate signal limited etc.
Company adopt ERP management mode, promote management level of company, promote staff efficent, in order to service user, Long Cheng willing to cooperate with user, and contribute to promote Chinese automatic level.